"If we spent as much time leveling up in real life as we do in computer games, we'd simply amaze ourselves!"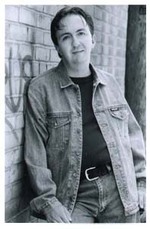 There are many beautiful things in life: unfortunately, we often don't take the opportunities that we should to enjoy life. What is more, is that all too often we get wrapped up in meaningless things. We work our jobs in an endless cycle, watch hours of mundane programming on television, play silly games on our computers only to be rewarded with a few pixels for our efforts, and we fall into the trap of believing that chats and social networking is being social.

I have personally had enough of this, and it is now high time for me to create, connect, and consolidate all that is meaningful by sharing it. I am a creative artist: I was born to create, not consume. This site is to proudly share my creations- however small they may be. Every creation empowers and drives us to greater things.

Create your day, create your life!


---